We are excited to welcome you to Kindergarten at Riverton Elementary.
Please click on the link above to complete your online Kindergarten enrollment and registration.
Once you have completed the online enrollment portion, please take the following required forms to the school to complete the enrollment process:
Parent/legal custodial guardian's picture identification (driver's license, state agency picture ID, or passport)
Child

original

or certified birth certificate
Proof of Residency - English/Spanish

Riverton Elementary requires 2 proofs of residency
Once the online registration is complete and documents are presented at the office, a kindergarten session request may be completed for morning or afternoon preference.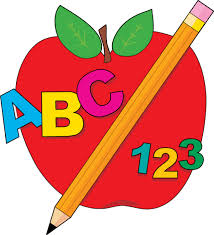 Orientation Activity Packet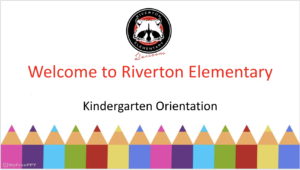 Orientation Videos
PTA Video
More information for Kindergarten Parent 
Information from Health Services Office
Information on Immunizations Required for Kindergarten
ImmunizationRequirementsKindergartenENG
Requisitos de Inmunizaciones para ingresar al KinderSP
Form for Certificate for Vision Screening  (Please print and take to your well child check up.  If you have already had your Kindergarten check up no additional visit is required.)
Certificate-of-Vision-Screening-2022
Medication Authorization Form ENG
Medication Authorization Form SP